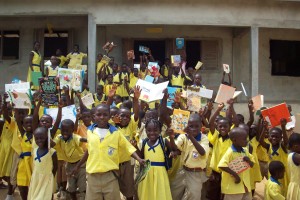 The Akumaning-Brewu Foundation is a non-profit organization that improves elementary school education in the remote villages of Ghana.
School Building Program
We've built an elementary school from the ground up in an African village. The school is still in need of a computer lab, library, and many other facilities that will directly impact education.
New and Used Textbook Program
We collect new and used textbooks for transport to remote villages in Ghana. To date, we have transported over 10,000 children's books, textbooks, and novels.